Packed With Features!
All this is included within the standard Go-Pods purchase price of £9995.00!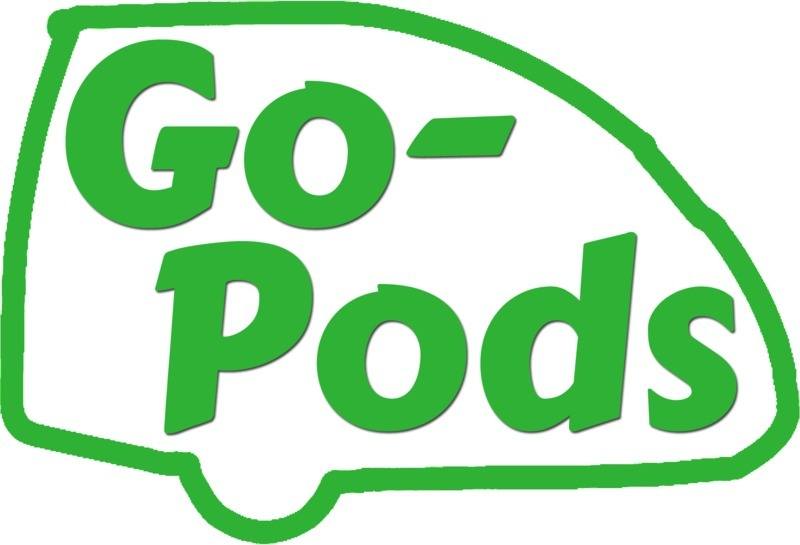 Outside:
Moulded GRP Shell eliminates the risk of seam leaks.

Lightweight construction means small cars can tow too.

Lighter & easier to manoeuvre than bigger caravans.

AL-KO braking system.

AL-KO running gear and hitch.

Galvanised steel chassis.

Stylish appearance.

Rear door - approx 60cm wide x 158cm high.

R13 tyres.

Full spec spare wheel stowed under caravan.

Fully undersealed.

Two rear wind down stabiliser legs.

Adjustable opening, double glazed side windows.

Secure window locks.

Mains in 240V socket.

LED porch light.

Truma water pump socket.

TV aerial socket.

Porthole style door window.

Choice of decals colours. Click here for options.

High level rear brake light.

Go-Tarp - sun & rain canopy. Click here for details.

13 pin towing plug fitted as standard. Adapters for 7 pin available on request.

Styrofoam block insulation of up to 50mm between the inner & outer skins.

Two grab handles at front.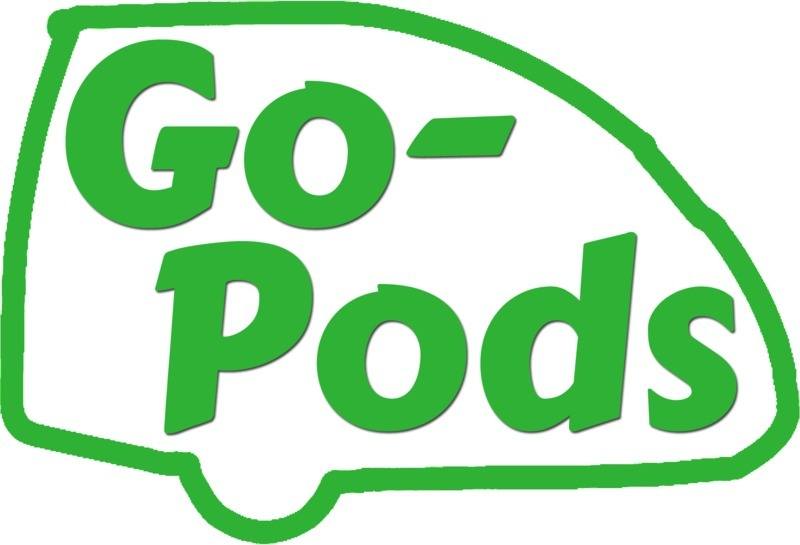 Inside:
Twin gas hob.

Fold down, heat resistant glass hob top.

Stainless steel sink with electric tap and Truma pump.

Good size wardrobe with shelves.

Flush toilet. (To see video demo - click here).

Large chest style fridge freezer by Dometic.

Wrap around seating accommodates four adults with two, 1m long side seats.

Removable table - choice of sizes.

Carpet runner & wood effect, low maintenance flooring.

A 12V leisure battery, (L85 - 85Ah), stowed under the seat.

Full 12V circuit with lights and power sockets.

Single / double bed. Double size: 6'5" at longest point x 5'2" wide.

Single beds that are 21" wide.

Concealed, under-shelf lights.

Super bright LED lighting.

Warm effect reading / spotlights.

Doorway LED downlight.

Pull down blind for door porthole window.

Pop-top for extra headroom. (Headroom = 6' when up & 5'1" when down).

Two zip up air vents in pop-top skirt, fitted with bug mesh.

Generous under-seat storage areas.

Full length dressing mirror inside wardrobe door.

Two kitchen cupboards with cutlery draw.

Fold out wing table.

Under-hob gas bottle storage.

Under fridge cupboard.

240V / 12V dual electrics.

Two three pin 240V plug sockets.

12V (cigarette lighter style) socket.

TV aerial socket.

Electrics control panel.

Roller blind style, window flyscreens.

Roller type blackout blinds with reflective, silvered outer face to assist cooling.

Modern, comfortable & practical upholstery.

Matching curtains.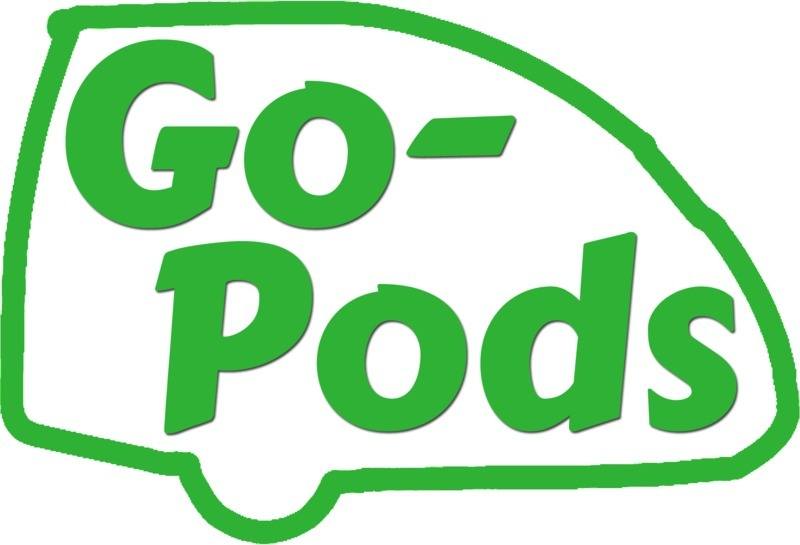 Also included:
Free number plate. [Photo ID, V5 & two utility bills required - click here].

Winder handle for stabiliser legs.

Plastic water container.

Choice of stripe colours.
All Go-Pods are the exact same size, shape & layout with the only difference between models being what goes in to them & the colour. For more inforamtion on what features each model has, please visit www.2berthcaravan.co.uk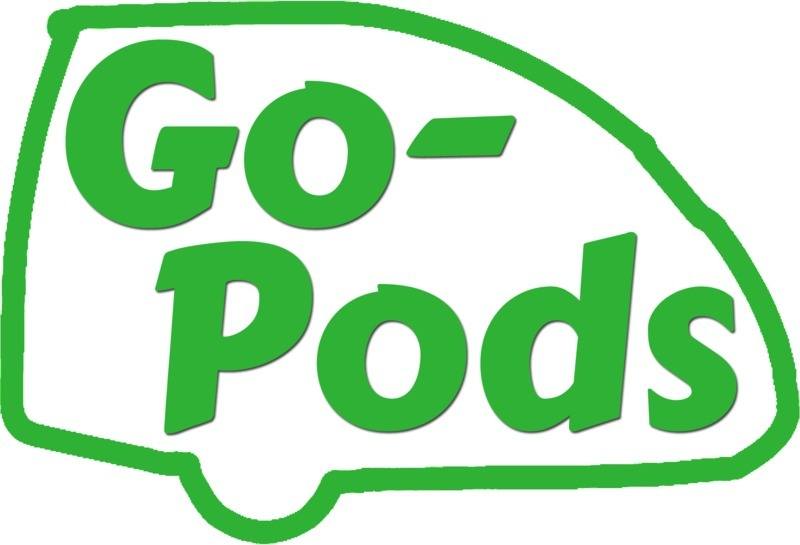 Warranty:
For peace of mind, our extensive 12 month warranty covers your Go-Pod for all the major concerns like the chassis, running gear, hitch equipment and all of the other major, non-consumable components.
The website content does not constitute an offer by Go-Pods / Red Lion Caravans Ltd,. who reserves the right to, and does alter from time to time, technical specifications, prices and model ranges as materials, model improvements and conditions require and can accept no responsibility for discrepancies between models shown and subsequent models. This website is for guidance purposes only. Please be sure to check the current specifications before placing your order.
Our Keywords include: smallest caravans, tiny caravans, tiny caravans, pod caravans, little caravans, teardrop caravans, NEC caravan show, best small caravan, buy small caravan, best 2 berth caravan, 2 berth camper, caravans, teardrops, best small caravans, baby caravans, 2 berth caravans, go-pods, go-pod caravans, micro tourer caravans, micro caravan, small caravans, small camper, folding camper, lightweight caravan, light caravan, caravan show, glamping, glamorous camping, pods,