Go-Pod PLUS - Special Offer
£11,495.00.
This special offer provides extra comfort, entertainment, additional living space and all year camping independence at a great price.
As well as all the standard Go-Pod features, your Go-Pod Plus package includes;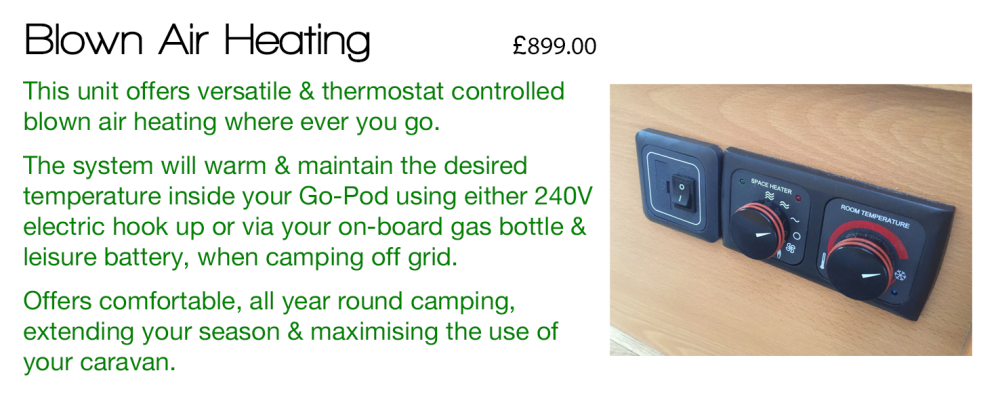 Additional accessories can be added to this package if required.
For more information & to order your Go-Pod PLUS click here.